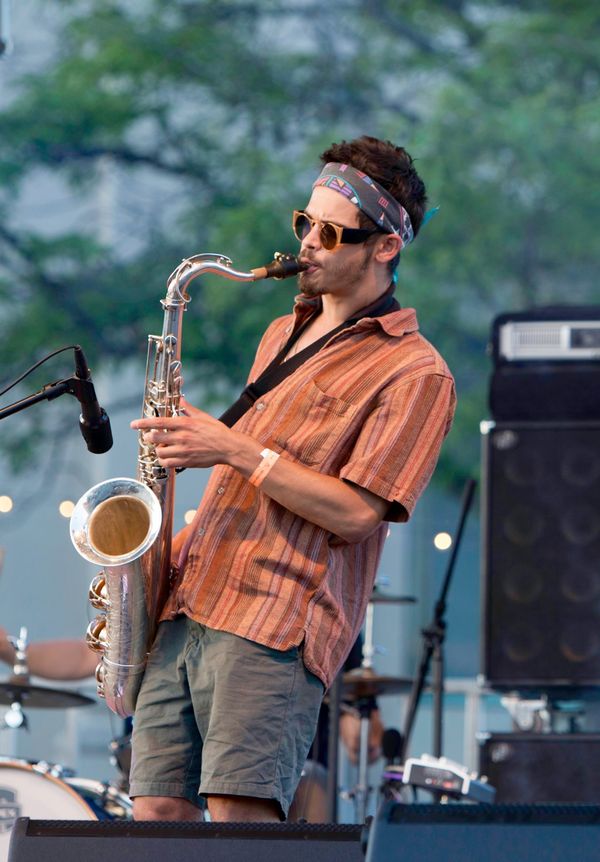 Steve Frieder is a multi-wind player of the most versatile nature. His abilities on the saxophone and finesse in genre and style has brought him to clubs, concert halls and venues around the world, from the Bern Jazz Festival in Switzerland to Birdland Jazz Club in NYC. 
Steve performed at the 2021 World Series in Atlanta for Braves VIP's, and in the past has opened for the likes of John Legend. In 2020, he appeared in a viral video with saxophonist Leo P and Shag Horns. He is an active member of original projects like Art Thief (Summer Tour 2022), Telepathic Moon Dance, Neil Alexander and NAIL, Green Soul, and X Ensemble. He has been a special guest at Jack Kleinsinger's Highlights in Jazz and has performed with his own original quintet at the Metropolitan Room. In 2015 he toured Greece with NYC Funk legend Milo Z.
Other performing and recording credits include Joe Lovano, Jerome Jennings, Bria Skonberg, Alvester Garnett, Mike Eckroth, Bob Meyer, Kelly Green, Jon Burr, Billy Mintz, Bob Magnuson, Jim Cammack, Armen Donelian and Marc Mommaas. 
Since graduating as the valedictorian of the New School for Jazz and Contemporary Music in 2013, he has built a reputation not only as a fierce jazz tenor-man, but also as an artist in the Blues, Funk, Rock, Pop, Classical and free improvising musics. 
In addition to his musical skills, Steve is a lifelong Martial Artist. In May of 2018, Steven was awarded a great opportunity to act for the first time in a youtube Promo for the Karate Kid TV show, Cobra Kai. The video has over 208 Million Facebook views, and over 33 Million youtube views.
Steve has extensive teaching experience and is available for private saxophone and clarinet lessons as well as masterclasses. Admission to his private studio is based on an interview and audition.
More information about Steve's history of performance, teaching and discography is available in the CV below.