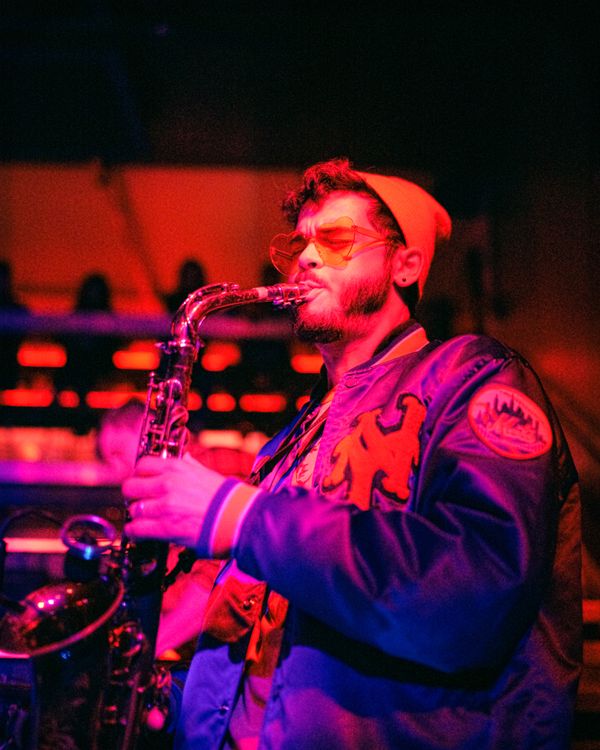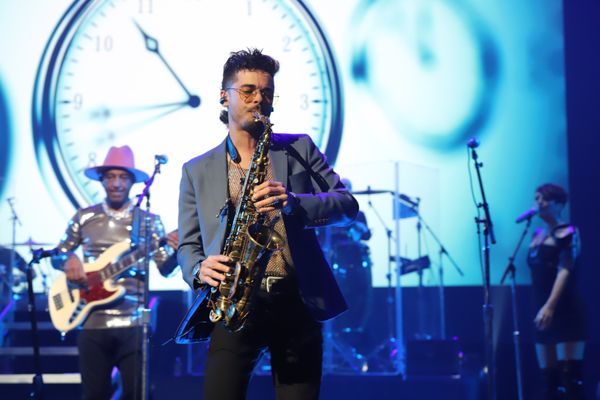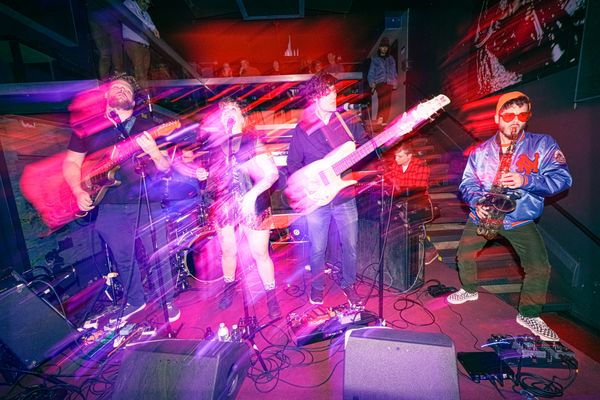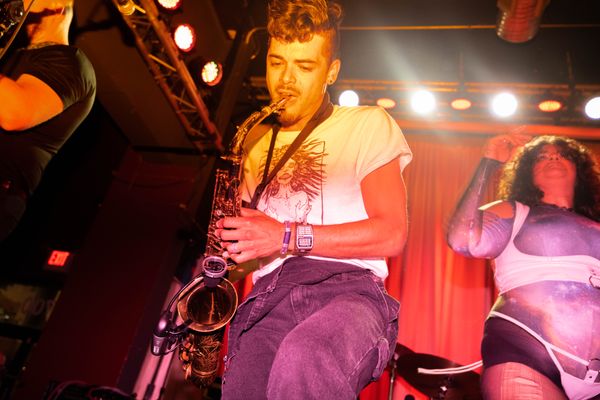 An all-around talent with a compelling voice in almost any genre, saxophonist and multi-wind player Steve Frieder captivates audiences in jazz, pop, funk, rock, club, avant-garde, and free improvisation. Steve has established himself as a versatile, in-demand musician in New York and around the world.
In 2023 Steve began touring with Boy George and Culture Club, showcasing his talents with dynamic saxophone solos and energetic stage presence. Amongst the ten week 2023 summer tour with Culture Club, Steve performed at two sold out shows at Hollywood Bowl, a two week Australia run and a show at the Singapore Formula 1 Grand Prix. 
Steve is also a regular member of Brooklyn-based psychedelic rock/acid band Art Thief, with whom he toured the US in 2022. As a pop artist, Steve's talent's were showcased at the 2021 World Series in Atlanta for Braves VIPs, and he has opened for renowned musicians John Legend and Jon Batiste. He has performed with R&B artist Sir Woman, as well as pianist Dylan Meek and drummer Lenny "the Ox" Reece.  In 2020, Steve performed in a viral video featuring the baritone saxophonist Leo P alongside the Shag Horns.  Steve's talent as a studio musician is in high demand, as he consistently writes and records horns for a variety of indie artists, including PWNT, Rio Kosta, DJ and the Yams, Will Fox, and Christopher James Talio.
Steve Frieder's career has been marked by a commitment to pushing boundaries and exploring new sounds, all while maintaining a deep appreciation for the roots of jazz and blues. He graduated as the Valedictorian of the New School for Jazz and Contemporary Music in 2013. That same year, he showcased his talents at the prestigious Bern Jazz Festival in Switzerland, opening for McCoy Tyner.  He has performed with notable jazz artists such as Joe Lovano, Jerome Jennings, Alvester Garnett, Bob Meyer, Kelly Green, Ratzo Harris, Jon Burr, Jim Cammack, Armen Donelian, and Marc Mommaas. He has been featured multiple times on Jack Kleinsinger's "Highlights in Jazz" series in NYC. In 2020, he was featured on hyper-pianist Denman Maroney's record "Martingale". 
Playing Style
Steve is known for his rhythmically complex and evocative style, commanding a flexible sound with rich, soulful melodies or explosive multi-phonics. His improvisations are astounding, conjuring up creative ideas on the spot, weaving together fast, sweeping lines and subtle rhythmic nuances to stunning effect. Simultaneously, he maintains his finesse within commercial and pop music, striving to give the music exactly what it needs from a saxophone player. 
Projects
Steve is currently working on two recording projects. One is a solo woodwind EP, inspired by the work of legendary artist and activist Paul Robeson and the harrowing events of the 1949 Peekskill Riots (to be released in 2023).  The other is a project featuring Steve's original compositions and improvised pieces. With bassist Sam Smith, pianist Rex Darnell, guitarist Christopher James Talio, drummer Bryan Kopchak, the album will be the most complete representation of Steve's artistry yet recorded. 
Whether on stage or in the studio, Steve Frieder continues to be a sought-after musician, impressing audiences and fellow musicians alike with his skills, passion for music and positive vibes. He currently lives in Croton On Hudson, NY and is an active member of the greater Hudson Valley and NYC music communities.